Designer che stanno lavorando attualmente a questo contest
$300 Prize for Template & Logo for domain sales site.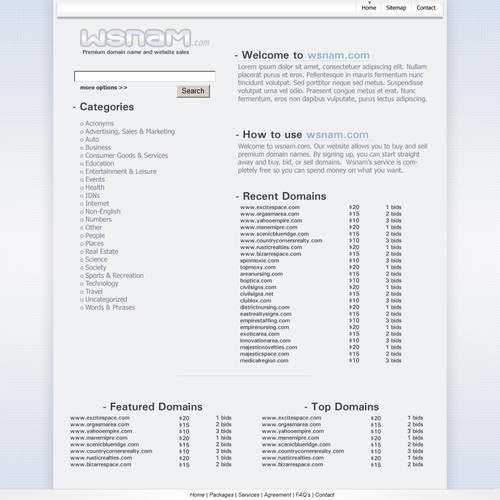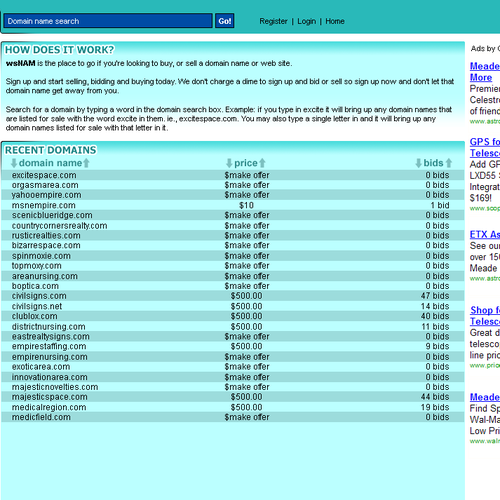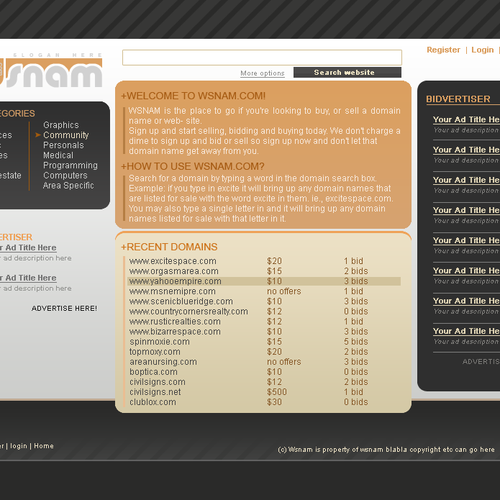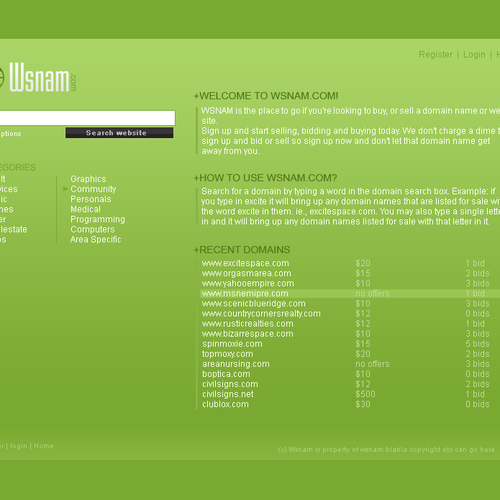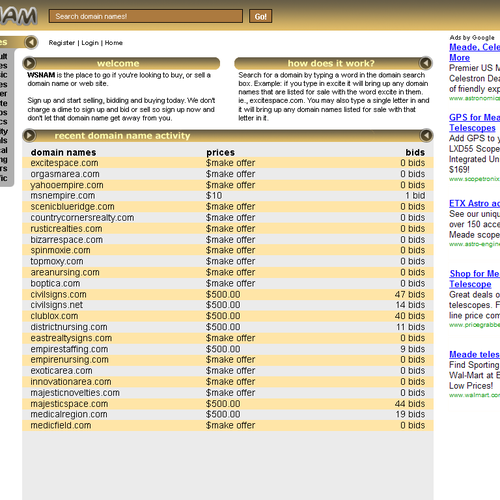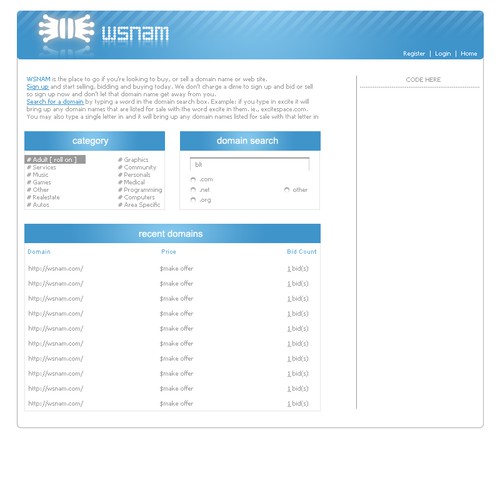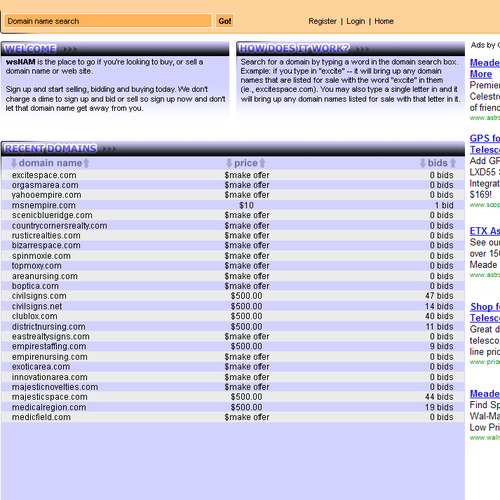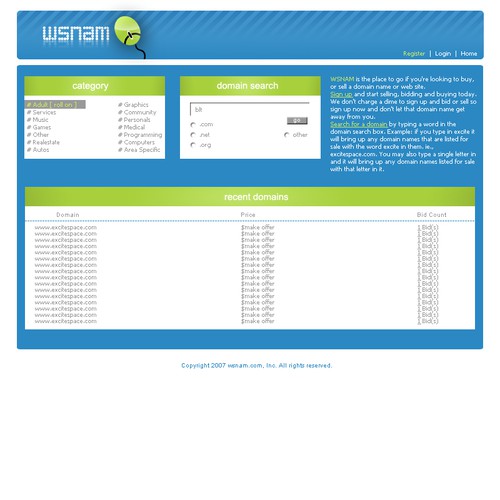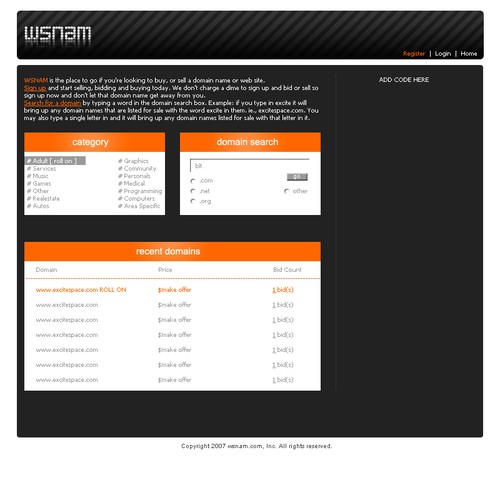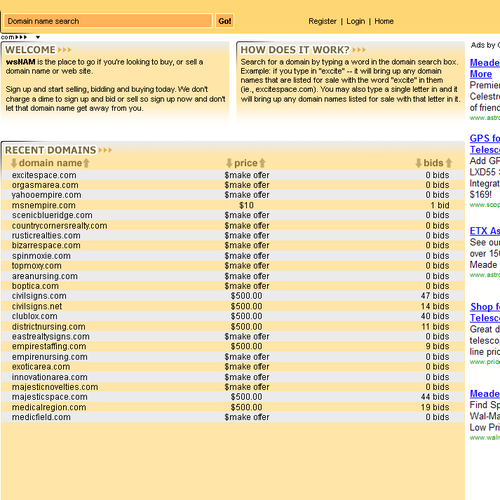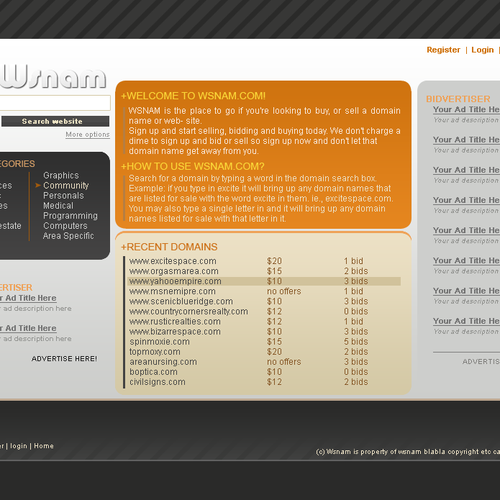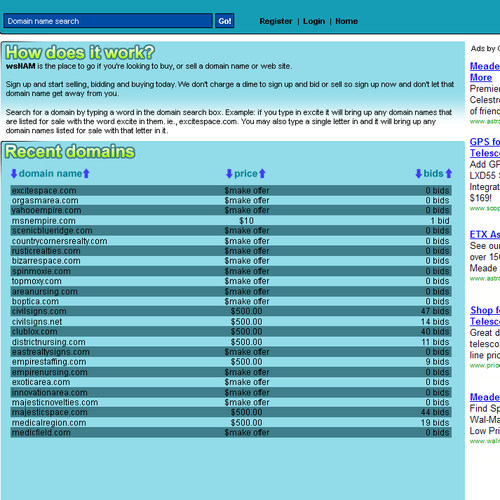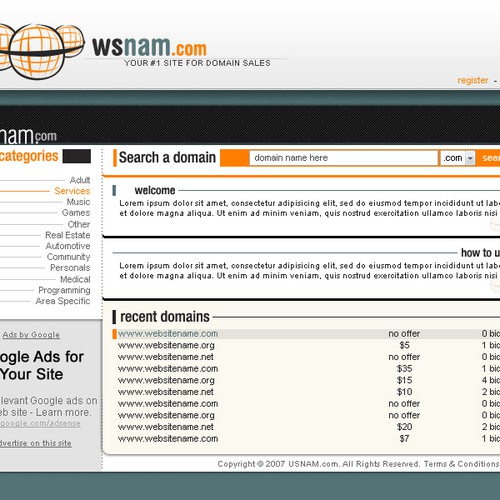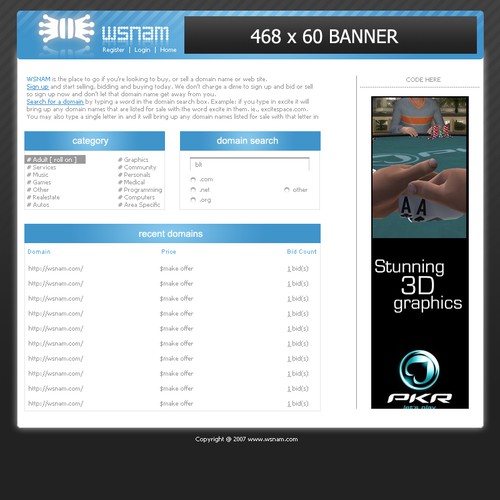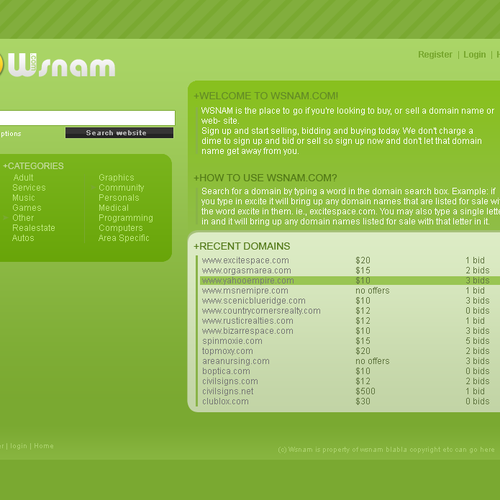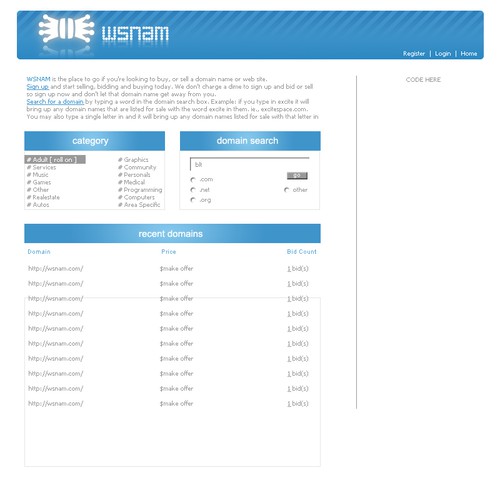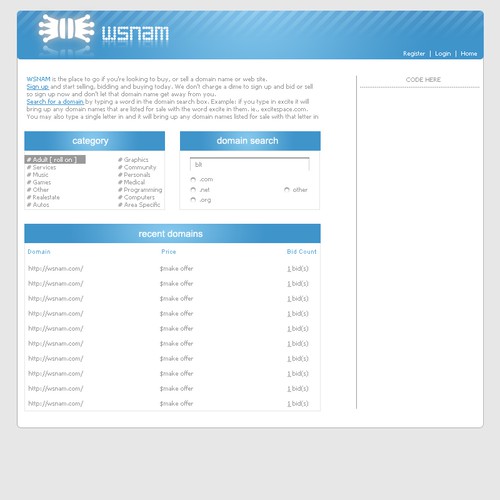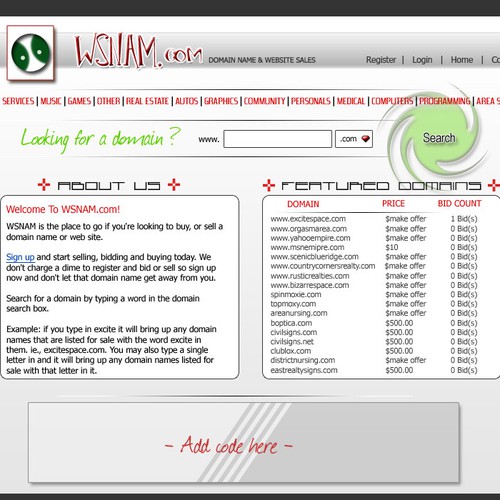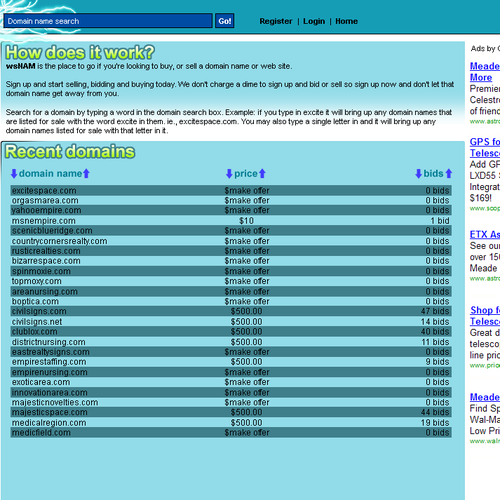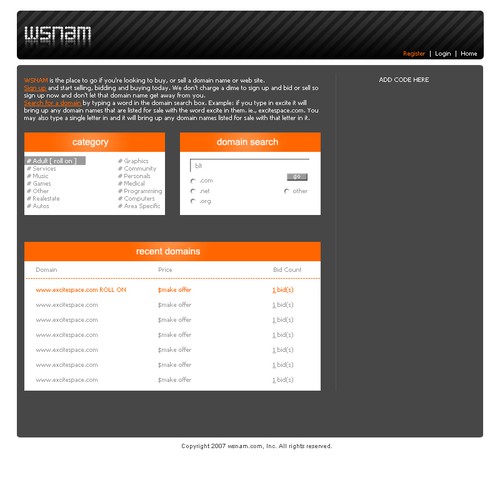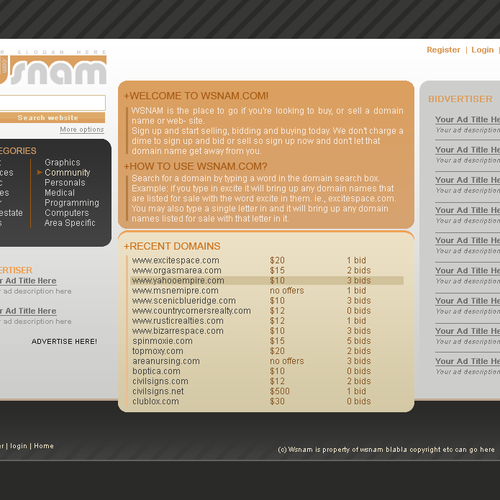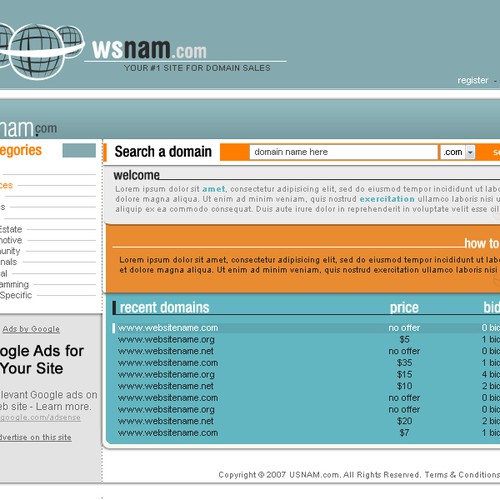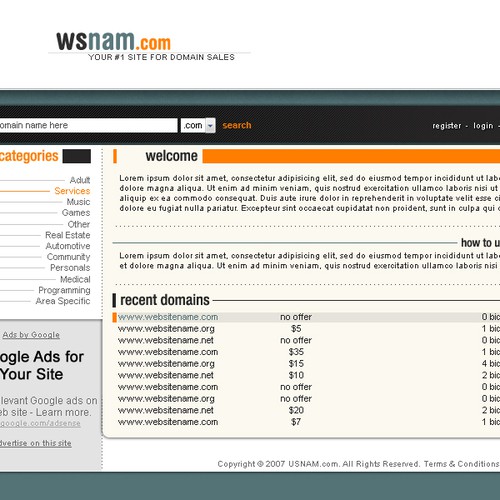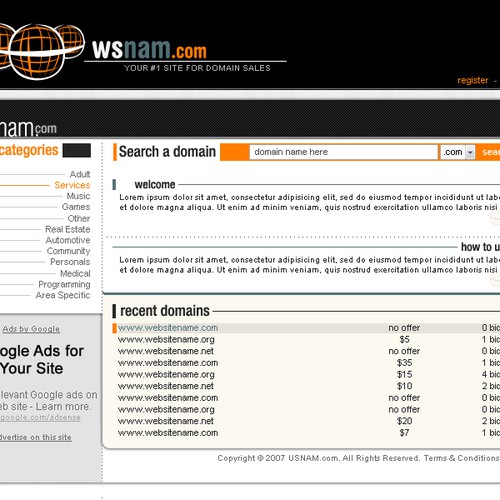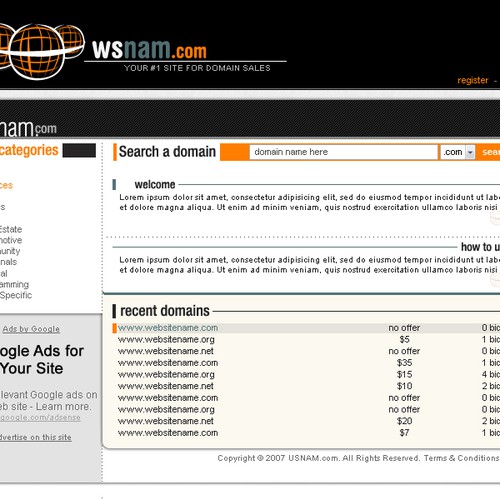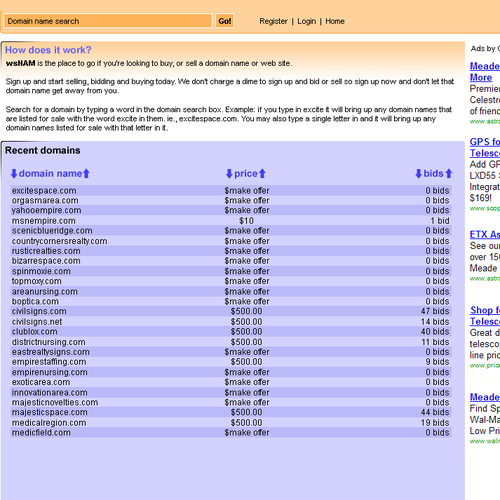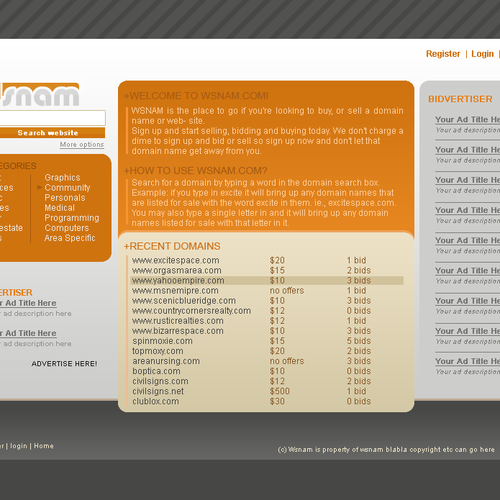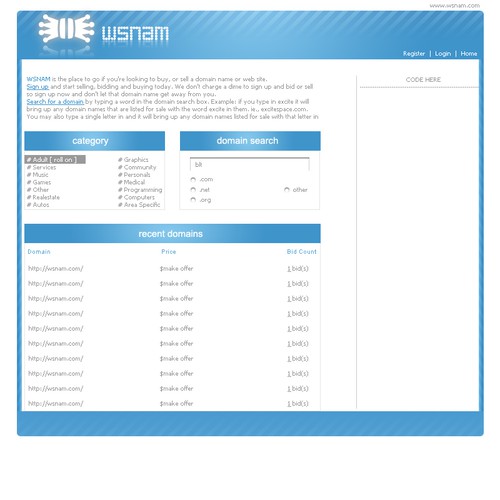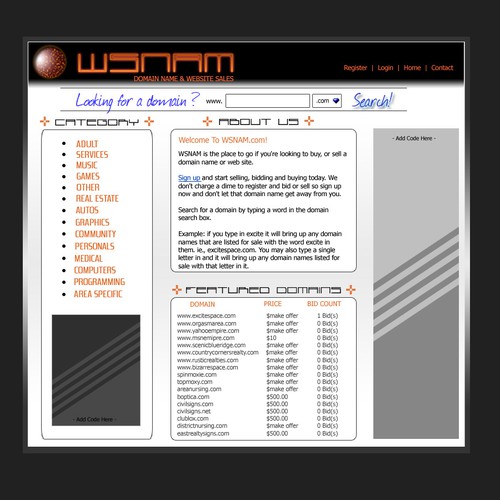 Come wsnam ha cominciato il suo viaggio per il design di pagina web
Riassunto
need a neat catchy design for a domain sales web site wsnam.com
Che cosa ti ispira e qual è la visione del design della tua attività?
need a template and logo for a domain auction/sales site. template would either have to intergrated into exsisting site, or if someone already has an auction site template that can be modified to fit a domain sales site, then i would possibly consider that. be creative, but don't over do it.
you can downlaod the script that i'm using via this link. http://www.wsnam.com/downloads/DNscript.rar
Abbiamo trovato dei contest simili che potrebbero interessarti